Robert August is proud to announce our new "Express Lane" made to order selection.
Our new Express Lane is a hybrid of our Made to Order and a Ready To Wear Selection. By partially finishing a selection of our Goodyear Welted Oxfords, Whole Cuts, and Wingtips, we can customize them with your choice of Hand Patina or Painted Calf Leather and ship them to you in as little as two weeks.
Although 'Express Lane' shoes are partially pre-produced and stocked in our warehouse, each order is hand-painted and finished after your order, strictly following your specifications.
Goodyear Welted.
'Express Lane' shoes are handcrafted using Goodyear Welt construction. We use the same materials and processes as any other standard Goodyear Welted MTO order. That includes the same raw leathers, hand painting processes, sole units, etc.
Hand Painted Patina Workshop
All 'Express Lane' orders are hand-painted at our Patina Workshop. You can order any plain colors (painted calf) as well as any of our hand-painted patinas (regular, papiro, marble, and camo), plus the new «Reverse» patina.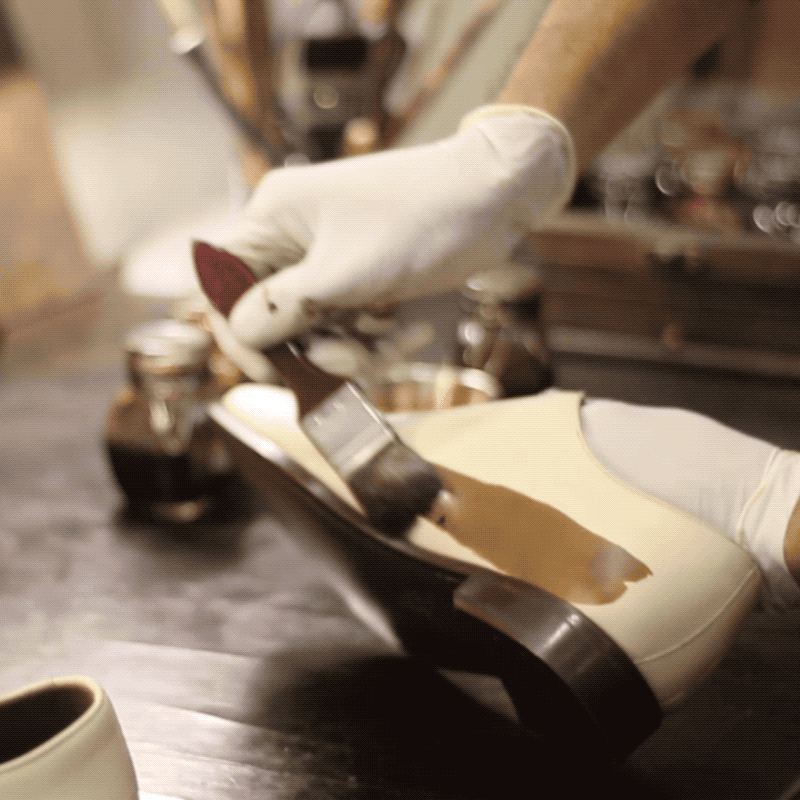 Exclusive «Reverse» Patina
Only available on 'Express Lane' orders, the new hand-painted «Reverse Patina» gracefully mixes two color tones to create an outstanding color gradient that distills craftsmanship and uniqueness, and it's available in 7 different colors.